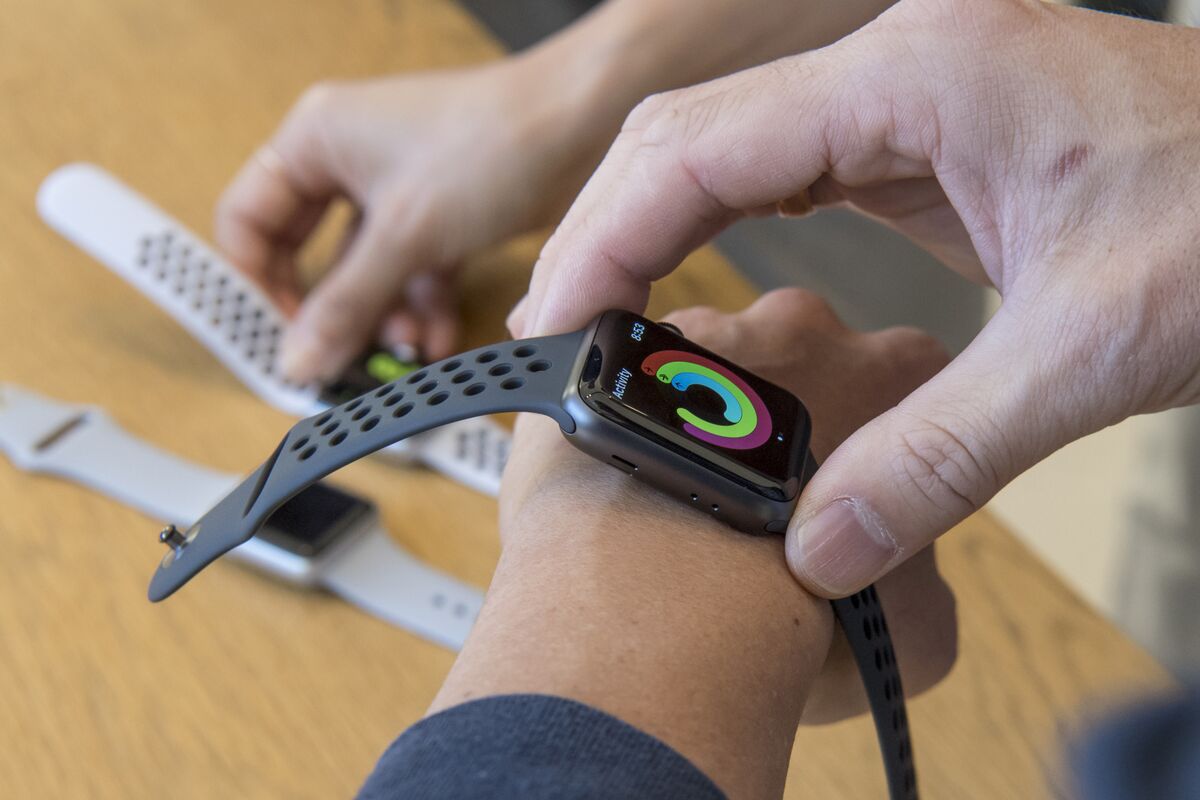 Apple Inc. unveiled new fitness and connectivity features for the Apple Watch on Monday at its annual developer conference, ratcheting up competition with FitBit Inc.
Kevin Lynch, head of Apple Watch software, said new watchOS 5 software will have workout tracking for yoga and hiking, along with new features for running outside, including custom pace alerts and counting steps taken per minute. A much requested feature, automatic workout detection, is also coming, Lynch said.
This year's software update includes a new Walkie-Talkie app, which was originally announced in 2014 but not released until now. Apple is also removing "Hey Siri" for its command for the Apple Watch, letting users just speak commands to the digital assistant. There are also new notifications and an app for listening to podcasts.
Since launching in 2015, watchOS hasn't caught on as a major platform for developers, with big names like Instagram, Google Maps, Twitter, Amazon and eBay discontinuing their watch apps. The new features announced on Monday are designed to reignite interest in the category from users and developers. This is especially important as Apple plans new smart watch hardware later this year.
The upgrades weren't enough to concern FitBit investors. Shares of that company rose as much as 5.1 percent to $5.80 on Monday. Apple stock climbed as much as 1.7 percent.
Apple is working on a pair of new Apple Watches that keep the overall size of the current models, but include slightly larger, edge-to-edge screens, Bloomberg News reported last week. These changes will be the most notable external enhancements since the Watch launched about three years ago, but the new models will still support bands from earlier models, a person familiar with the device said.
The company also announced a new version of the Apple TV operating system. Apple is working with Charter Communications Inc. to stream some of Charter's cable TV content on Apple TV and the TV app.
Another new feature, Zero Sign On, lets users automatically log in to Apple TV apps if they're on the wireless network provided by their cable provider. This will be supported by Charter first, with other partners to follow, Apple said.
The latest Apple TV box that streams 4K video will add improved audio quality with Dolby Laboratories Inc.'s Atmos system. Movies on iTunes that are compatible with Atmos will be updated at no charge, the company said.