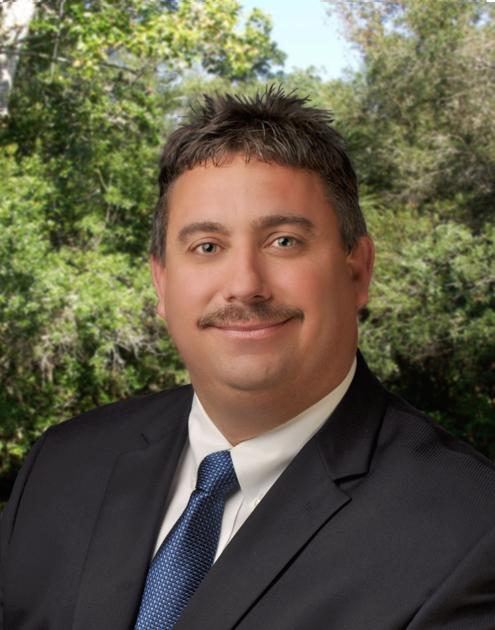 Residents of the Inverness Highlands who are angry that someone placed a double-wide mobile home in their neighborhood may find a solution during Tuesday's county commission meeting.
Commissioner Scott Carnahan said he will ask the board to start the process of amending the land development code to require mobile homes to have the appearance and size of ordinary houses in residential zoning districts.
Carnahan said he's received dozens of emails from Inverness Highlands residents due to the placement of a double-wide mobile home on a standard-sized residential lot.
"We've had a lot of outrage from people living out there," he said. "I'm not against mobile homes but they have no business being out in the middle of the Highlands."
Carnahan said the county should not have approved the permit because even a manufactured home must be placed on a cement foundation.
"The permit looked iffy to me," he said. "We should have done a better job of not letting that happen."
The mobile home receiving complaints is not on a foundation, though Carnahan said he believes the owner is going to do that.
Carnahan's recommendation comes during Tuesday's regular county commission meeting, which begins at 1 p.m. at the courthouse, 110 N. Apopka Ave., Inverness. The agenda includes:
– a 2 p.m. public hearing on the five-year capital improvement program.
– a discussion on whether to move forward with a study on allowing golf carts on residential streets in the Sweetwater Pointe development. County Administrator Randy Oliver said he has received conflicting opinions as to whether golf carts are desirable in Sweetwater, and commissioners can decide after hearing from all sides.
– a discussion on whether to continue a moratorium on impact fees for EMS, law enforcement, parks and public buildings. The moratorium expires in April 2019; however, commissioners are asked to decide this month whether to continue the moratorium or not. Also, the growth management department will discuss the potential of a mobility impact fee.
– Commissioner Jeff Kinnard wants to discuss "alternative/additional methods to enhance school security."
Kinnard said security is a school-board issue, but there isn't enough money to hire the additional school resource officers required by a new state law and requested by the sheriff.
"Let's talk about what other counties are doing, see if there's anything out there that works," he said.
Kinnard said Volusia County is hiring armed private security guards and Polk County is blending SROs with private guards.
"I think there's more discussion to be had there," Kinnard said.
Source link