The Tiburon-based super-consultant sees avalanche of assets and rapidly improving software as giving independent advisors all they need to thrive forever
Contrary to rumors you may have heard, classic RIAs are not becoming extinct — especially with software playing the part of tailwind more than headwind.
With $64 trillion of assets up for grabs and software advancement aimed at stretching advisor productivity, independent advisors have virtually infinite room to run, said Chip Roame, managing director of Tiburon (Calif.) Strategic Advisors, just across the Bay from his office, this week. 
"With the latest advisor technology improvements, independent RIAs will always be able to compete," he said. "The advice industry is so huge that there really is no one that has any significant market share."
The words came as part of Roame's keynote speech to more than 250 RIA, broker-dealer, custodian and technology-firm-executive types gathered at the iconic Palace Hotel for two-and-a-half days of content, networking and technology demonstrations at Laser App Software Inc.'s annual conference.
Roame's words preached to a choir of technology providers who demonstrated integrations with Laser App via T3-style flash sessions. Top sponsors at this year's conference year were Laserfiche, Advizr Inc. and Redtail Technology, with Advicent, Grendel Onlinel, MoneyGuidePro, Riskalyze, Signix, Sycamore, Junxure, Orion Advisor Services, LLC, Albridge, Salesforce, Oranj, insurancenewsnet, Back 9 insurance, Envestnet Logix, Asset TV and Entreda also joining the party.  
The whole production implicitly countered the view of Joe Duran, CEO of United Capital Financial Advisers, and others who see RIAs with a future resembling those of fast-fading travel agents. See: Joe Duran lays out his latest case for why wirehouses — and classic RIAs — risk losing out to a coming oligopoly of new-model holistic firms
From its bully pulpit as conference host, Laser App did its best to position itself as the automating solution that advisors can go to — with the backdrop of its own ubiquity making its case.
The firm has a technology library of over 33,000 custodian, broker-dealer, fund company and insurance forms and applications from 700 of the industry's largest institutions – the core digital documents and information needed to process business by over 100,000 advisors on a daily basis.
'Propel'er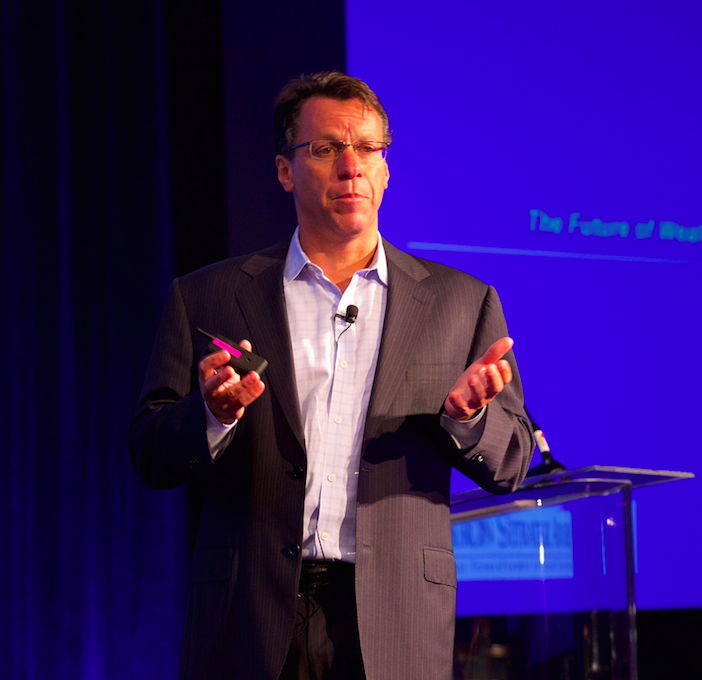 "By also integrating electronic signatures into the Propel workflow engine, advisors can literally open the account in less than a minute through one screen." See: Laser App celebrates its RIA business quasi-monopoly by throwing a summit for all of whom it surveys.
Roame painted with a broader brush, using 120 data-driven, dizzying slides as his canvas fo the "Future of Wealth Management" premising his sermon on a continuation of the already protracted bull market. See: LPL investment chief to advisors: Buy the dip! What'll it look like? Good question. 
"Even the biggest players like Fidelity with $5 trillion have single-digit shares," he said. See: From a Wall Street perch, Chip Roame imparts wry skepticism anaerobically at Tiburon CEO Summit of 2013, spring edition. 
Loving the future
Roame continued that with the "liquidation of baby boomer assets," the industry was poised to continue to grow.
"There will be so much money coming into the investable asset bucket as baby boomers roll over their 401(k)s, downsize their homes and sell their businesses to fund their retirements. I love the future of this business!"
Roame's rising-tide-lifts-boats thesis was generous to all channels he concluded that wirehouses will still remain relevant, despite the many issues plaguing them, predicting that one of the big four will go "completely fee-only, making them by definition the largest RIA in the industry." See: The 10 takeaways Chip Roame imparted at his Tiburon CEO Summit in NYC and other items I gleaned by gumshoe reporting.
'Period' exclamation point
With the exception of Roame, the conference mostly just created a platform for the promotion of products and services.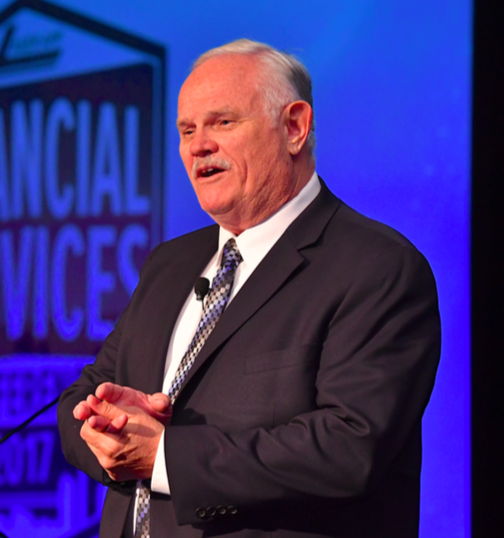 Sean Mullen, a former Folio Dynamix and Envestnet Inc. executive, turned up to talk up the new platform initiative from Los Angeles-based AdvicePeriod LLC, the Steve Lockshin-backed national RIA. See: An e-marriage of Schwab and Fidelity, a reflective Ron Carson and good jargon-bashing made T3 take off like that helicopter outside.
Mullen a former colleague of Lockshin's in the Fortigent days, who is billed as AdvicePeriod's national advisor ambassador, said the new platform offers infrastructure, back office and investment management services for advisors breaking away or looking to outsource those core functions for a more cost effective solution.
It is one of myriad players that mix and match aspects outsourcing and rolling up. 
"AdvicePeriod for Advisors has transitioning advisors opt into the firm's brand, while maintaining their personal specialties, business equity and can lift themselves out at any time," said Mullen. "This model compares favorably to advisors who don't want to give up valuable equity, pay ongoing expensive basis points or lose their identity to the traditional aggregator and roll up firms." See: Debriefing a post-Convergent Steve Lockshin as he once more builds a classic RIA — or is it neo-classical?
Advice Period for Advisors has transitioning advisors opt into the firm's brand, while maintaining their personal specialties, business equity and can lift themselves out at any time
Mullen is reporting early success with the new platform extension. "The custodians are actively referring advisors our way as we shorten the sales cycle for them – in fact we closed our last advisor in under two weeks."
Advisors in AdvicePeriod's sweet spot have more than $50 million under management, are financial-planning based and fit the culture of a fiduciary. It has $940 million of AUM.
Execs and their ETFs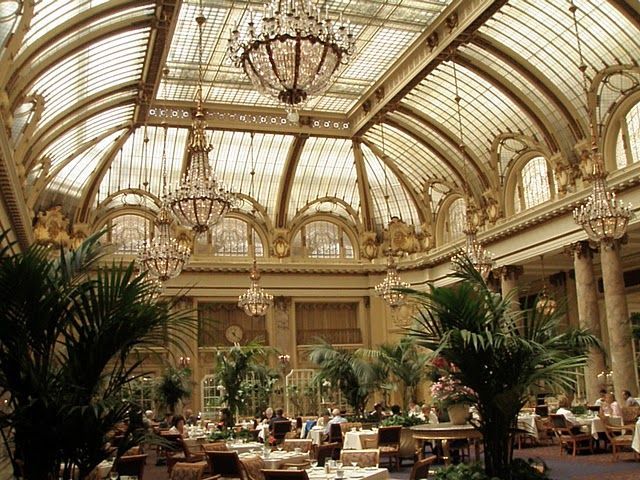 Roame also touched on the disconnect between financial services firm executives and their advisors.
"What the execs own is what the industry will sell in the future," he said, showing the results of his surveys of the industry's financial institution's leadership. Stocks, bonds and ETFs led the list, while actively managed funds, hedge funds, non-traded REITs and UITs trailed in a wide dispersion."
"Indexing and ETFs have taken over the world and will continue to grow," he said. See: Charles Schwab & Co.'s vertical play to monopolize ETF market — to be its low-cost maker, distributor and manager — diesels ahead as ETF OneSource grows again.
Roame is a big fan of the discount brokerages, with their ability to appeal to DIY investors who will need episodic advice, but aren't willing to pay for ongoing money management, as well as these brokers' ability to continue to grow massive RIA custody businesses.
Ed Beggs, founder and CEO of Ontario, Calif.-based Laser App was unabashed in sticking to product announcements in his opening remarks. 
First, he said his team had been busy enhancing Laser App Propel, a new "formless form" account-opening application where Laser App can pull client information from an advisor's CRM and pass it directly to custodians to initiate a new account via a workflow process automation system instead of filling out an existing application. See: The buzz at RIA event in San Diego was how to get buzzed, dole out buzzes as inducement to automate practices. 
Other new product announcements were Laser App Fusion – a way for advisors to embed Laser App forms into their own website for client self-service, along with Laser App Accelerator, a streamlined way to customize SalesForce to open new accounts without hiring expensive developers.
Rounding out the product development suite were over 60 new enhancements to the existing Laser App Enterprise desktop and Laser App Anywhere web-based platforms. 
Hornblower ahoy!
This this year's Laser App conference outing on the Hornblower Yacht for a three-hour casino cruise across and around San Francisco Bay upheld the the shindig's reputation for spending extra for networking and fun. While the August fog limited visibility, attendees didn't mind as they were actively engaged in fine dining along with Las Vega-style games and prizes.
To learn more about what went on at the 2017 Laser App Financial Services Conference, check out the many tweets on the #LaserApp2017 hashtag on Twitter.
Timothy D. Welsh, CFP® is President and founder of Nexus Strategy, LLC, a leading consulting firm to the wealth management industry, and can be reached at tim@nexus-strategy.com or on Twitter @NexusStrategy.
Disclosure: Laser App is a client of Nexus.
Source link