[ad_1]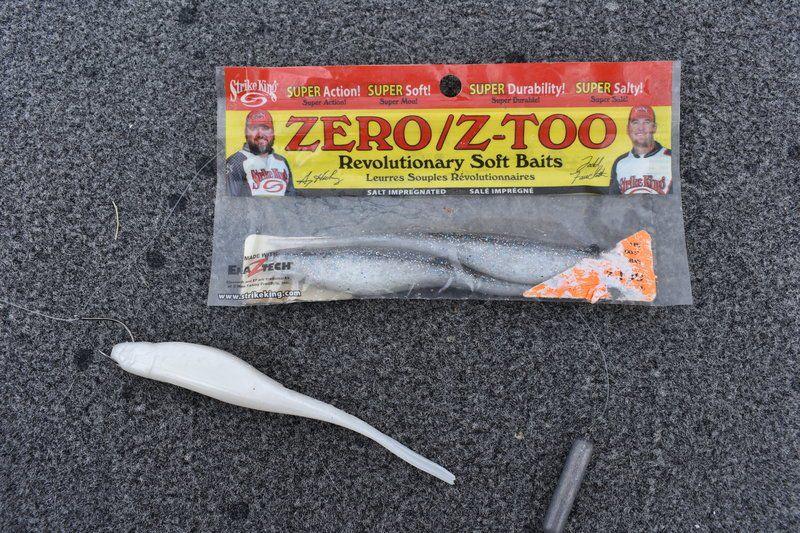 #ndn-video-player-1.ndn_embedded .ndn_floatContainer margin-top: 10px; margin-bottom: 20px;
#ndn-video-player-2.ndn_embedded .ndn_floatContainer margin-top: 10px; margin-bottom: 20px;
Soft-plastic baits have become a basic commodity; you can buy plastic worms, grubs, tubes — whatever — in bulk at many tackle shows and bait shops. But not all soft-plastics are created equal, something that was re-enforced to me recently by veteran bass fishing guide Gerry Gostenik.
We were on the Detroit River fishing soft jerk baits on drop-shot rigs and he hooked me up with a Strike King Zero/Z-Too bait. It looked like a typical soft jerk bait (like a Fluke, say) but it was different in one important aspect: It was tougher than rhino hide. I fished with one bait all day without changing it and when a bass threw it with a head shake, it floated to the surface. Gostenik fished it out, tossed it to me, and I re-hooked it and fished with it the rest of the day.
The secret is the plastic, something Strike King calls ElaZtech. It is super stretchy, so it doesn't rip easily and even if it does, you can find a spot to re-hook it.
The baits aren't cheap — they retail at close to $1 apiece. But if you can fish one all day — as I did — they are inexpensive in the long run.
— Bob Gwizdz
#ndn-video-player-3.ndn_embedded .ndn_floatContainer margin-top: 10px; margin-bottom: 20px;
Source link