[ad_1]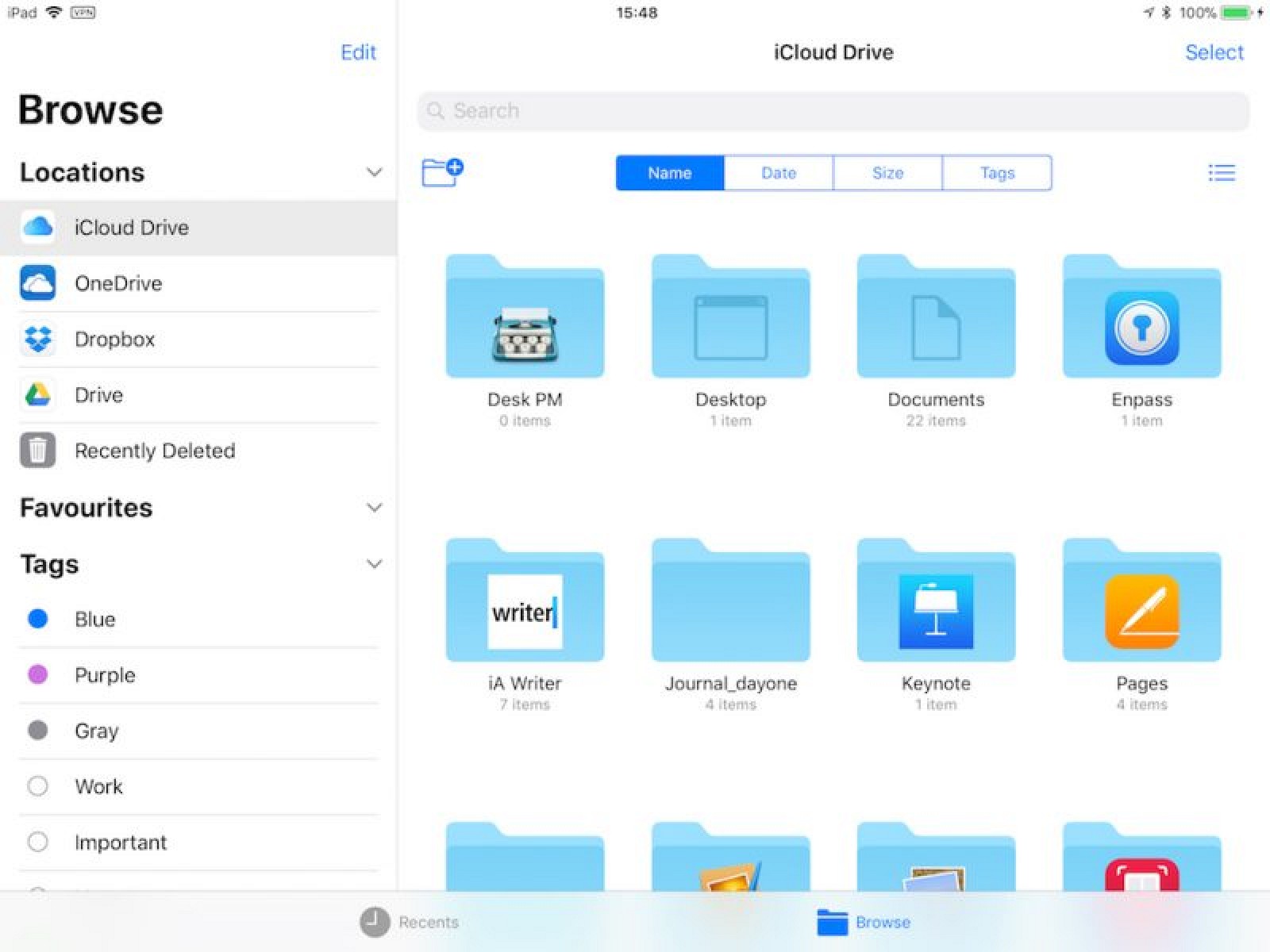 It still feels like Apple has managed to make file management a whole lot more confusing. Who really knows where things are stored anymore, how you get to them and what results in them (not) being copied/moved/opened in place. With traditional file management, at least there was a chance I could explain it to my mom or dad (whether they would listen is another matter), now even I have no idea what's going on. I suppose at least Apple has created a level playing field where nobody has an intuition about how things work anymore.
I tried moving a Dropbox excel file to a folder I created in Files… it downloaded (and opened) to somewhere I couldn't find after I closed it.
So far the regular Dropbox app seems more useful and intuitive, if lacking in pretty drag animations.
I wonder how elders are gonna figure out stuff with these complex features.
What d'you mean by elders – anyone over 18? I'm heading for 70 and I've no choice but to keep up. My elder brother is 80 next year and he can't operate without accessing his stuff. I think motivation and maybe patience, rather than age, is the driver for coping with change.
I guess slowly teaching them.
Hey sonny, we're old, not stupid. Many of us were working on computers before you were born! 🙂
I wonder how elders are gonna figure out stuff with these complex features.
They did it like before, before the Files app existed. I don't think Apple changes the previous convention. This is just an option for some users who demanded certain process.
When they finally allow you to mount an AFP or SMB share, only then will files become something of use for people who don't wish to depend on cloud based services to handle their documents.
By allowing local file storage on your iPad and opening files from shared drives, and allowing apps to access those files, we could have a potential replacement (or at least a nice alternative) to laptops.
I wonder how elders are gonna figure out stuff with these complex features.
It's not that hard. Really. Sometimes we even, you know, read an article that points out the new features.
This elder loves the new Files app. Especially the iCloud files management—much better than the old iCloud Drive.
Hello everyone, I have a fast question. When I open the Dropbox link on the left side in the new Apple file app, all my files appear grayed out and will not let me select them. However, when I go to the actual Dropbox app, outside of the Apple file app, all the files are not grayed out and open like normal. What am I missing? What am I doing wrong inside Apples file app? Thx
Update… I went to edit and turned off Dropbox. Then turned it back on. Now the files are no longer grayed out. I can now select the file I want. However, I get the downloading notification but nothing seems to actually load. My internet isn't the fastest but it isn't that slow either.
Why wouldn't I just use the regular Dropbox app instead of jumping through these extra hurdles in Apples file app?
Somewhat the same issue ….
I can access anything at the root level in Dropbox via this app. It downloads it.
Anything beyond root it just stays in download loop forever.
I wonder how elders are gonna figure out stuff with these complex features.
Along the same line, here is an interesting story: http://www.news.com.au/finance/business/retail/telstra-redfaced-after-aldi-checkout-worker-helps-grandfather-figure-out-his-new-smartphone/news-story/37743bb08d47744de8e0799bb67e9c00
I don't find any issues dowloading Dropbox files within the Files app (iPad Pro).
I'm using a Gen 1 iPad Pro 12.9. I'm still having issues with Dropbox. PDF Expert is working fine. I'm experiencing the same issues with Google drive (which I never really use) as I'm having with Dropbox.
I have finally got Dropbox to let me select a file but it stays stuck in an endless download.
I'm glad yours is working.
[doublepost=1505885818][/doublepost]
I get that with all my providers, even ones that have been updated to support files integration according to the developers. I'm hoping I'm doing something wrong because if that's all you get, it's a bit of a waste of time!
I agree. I've found it much faster (so far) to just use the regular app as I've been doing before iOS 11.
[doublepost=1505886085][/doublepost]And now the Pages/Keynote app just takes me back to the Apple files app to start my work? So I should "hide" the iWork apps and just go through the files app to work in them? It just feels redundant to me. I'll adjust.
Never mind… looks like you can't start a new pages doc from the files app. You have to go to the Pages app that now looks like the new file app to start a new doc. SMH. Lol
Source link