[ad_1]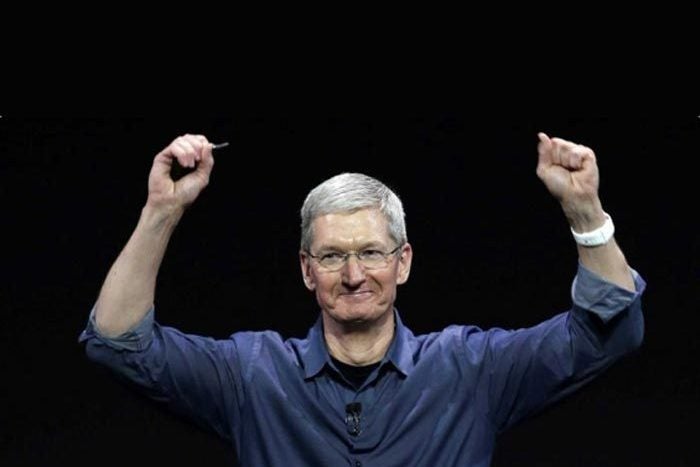 Apple will introduce new iPhones and more at a special event on September 12. Rumor and speculation is flying thick and fast, these are the 23 questions most industry watchers will be looking for answers to.
Steve Jobs
Will Apple host the event in the all-new underground Steve Jobs Theater situated at Apple Park?
Home and Touch ID
Will Apple eliminate the Home button on the iPhone in order to replace its functionality with facial recognition sensors and new gesture-based controls? Will this include an iPad-like Dock? Will face recognition work in darkness? How long will it take to recognize a face?
Bunny ears?
There have been claims the high-end device will have a cutout section at the top of the otherwise bezel-free display. This will hold the earpiece, facial recognition sensor and camera. Apple is apparently testing an iteration of this that's being called "bunny ears", in which the time and status bar are both situated on opposite ears. Will it host a curved display?
Wireless charging?
Will these new iPhones ship with wireless charging from the start? Will this be included in the product, or sold as an optional accessory? Will this be full-room charging based on Energeous tech (I don't think so), or will it use inductive charging, like Qi?
What about battery life?
What will be the standard battery life? Will the high-end model feature an L-shaped battery design to maximize available power?
Smart connections?
Will iPhones gain Smart Connectors?
OLED display
Will iPhone 8 carry an OLED display? Will it be curved?
More memory
Will Apple introduce a new 512GB storage maximum in iPhone? If it does, will it still offer users a pathetic 5GB of free iCloud storage solely to force users to purchase additional space as a service?
How fast?
The A11 chip Apple is likely to use in the next-generation iOS devices is already expected to trash every other mobile chip from any manufacturer. Just how fast will it be?
What about the camera?
It's very unlikely Apple will decline to introduce a range of photography enhancements in these new devices. We've all heard claims of a vertically-stacked dual-lens primary camera and dual lens front-facing camera. ARKit needs good depth of field cameras, also.
Will iPhone 8 cost $1,000?
We've been speculating on iPhone 8 cost for months. Will it hit $1,000? And what about the iPhone 7 series – will Apple upgrade these devices? If it does, what will it charge?
When will it ship?
Will Apple's new device ship in September, or will supply be deeply constrained?
Will people buy these phones?
Some claim as many as one-in-three iPhone users will upgrade to a new device by this time next year.
Apple Watch Series 3
Will we see an LTE-equipped Apple Watch 3? Will it carry more on-board memory to make the device an even smarter item to have around? Did you know that around 26 percent of Apple Watch users already make calls with the device?
Apple Pencil for iPhone?
Will Apple introduce stylus/Apple Pencil support for iPhones? All we have at the moment are patent promises.
Apple TV, Music and more
Will Apple introduce a 4K Apple TV and Apple Music improvements on September 12?
4K movie services
Apple has apparently chosen to invest a billion dollars in original TV content. The company is also thought to want to offer 4K movie downloads, but movie studios want it to charge more than $20/movie. Who will win that argument?
VR Glasses?
Will Apple introduce the VR/AR glasses it has been developing for years? Or will it simply bid for HTC's Vive unit?
What about health?
Apple's known to have been investing deeply in health-related solutions. What new sensor and software technologies might it introduce?
Et tu, ARKit?
Apple's top brass invited some U.S. media for a little demonstration of in-development ARKit apps. What (if anything) will the company share with the public on September 12?
What about Android?
The proof of the pudding will be in the public response. The signs are good – people seem really interested and analysts predict a strong upgrade cycle. Will this drive Android settlers to upgrade to iOS? Will Apple upgrade its Move to iOS Android app to help them along?
What about iPhone SE?
Will Apple really wait until 2018 to launch the iPhone SE2?
One more thing?
Isn't it interesting that even with the existence of all these dozens of pre-launch rumors, Apple still has the capacity to surprise us all with something we didn't expect.
Google+? If you use social media and happen to be a Google+ user, why not join AppleHolic's Kool Aid Corner community and join the conversation as we pursue the spirit of the New Model Apple?
Got a story?Drop me a line via Twitter. I'd like it if you chose to follow me there so I can let you know when fresh items are published here first on Computerworld.
Source link