Welcome to Thomas Insights — every day, we publish the latest news and analysis to keep our readers up to date on what's happening in industry. Sign up here to get the day's top stories delivered straight to your inbox.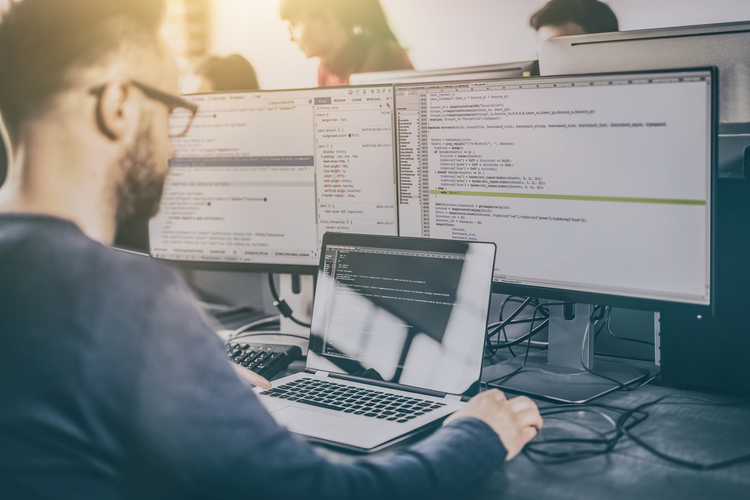 Drag-and-drop application development via low- or no-code software enables supply chain and manufacturing players to customize solutions to meet their particular needs. Requiring little to no prior programming experience, this approach lets so-called "citizen developers" at organizations become more agile and flexible.
Only certain roles in the supply chain come to the job with programming expertise. Yet digital transformation is making fresh demands on people throughout the organization and across the manufacturing floor. Low-code and no-code software empower more people to be hands-on in developing ways to monitor, manage, analyze, and leverage all of the data generated today.
At the end of 2017, "the low code/no-code market [was] worth $4 billion and growing by 50% annually," Forrester's John Rymer estimated. He identified the 13 "most important providers" as "Caspio, FileMaker, FlowForma, Intellect, Kintone, KiSSFLOW, MatsSoft, Microsoft, Nintex, Pulpstream, Quick Base, Vizru, and Zudy."
These companies all compete to offer citizen developers an easy-to-use cloud-based platform that lets them create their own apps. CIO describes the solution as "virtual Lego blocks that users can move around with a mouse and a cursor." 7-Eleven Technology Officer Paul McCollum used low-code to put more technology in the hands of its regional managers more quickly. "The low-code component is the fact that I wrote it in four days," McCollum told CIO.com.
A Universal Code
While low-code software will require some programming understanding and "is typically suited for programs that need to work companywide," no-code software is designed for everyone. The no-code developer is typically presented with a series of modular options to flexibly build up an application, making it easy to implement changes, test, and update quickly as there is no need for hand-coding or collaborating with a busy IT professional.
An obvious advantage is that the people who truly know the business, how the supply chain works, or have spent years on the factory floor, are now given hands-on access to the tools they need to implement digital ideas.
Empowering employees to act on their ideas and engaging them in direct change can boost morale in addition to increasing business productivity and profitability. For examples, MySepp lets workers report unsafe working conditions via their smartphones. Similarly, the Generic Gate Instruction application notifies workers of standardized safety instructions for job sites upon arrival.
Coding the Supply Chain
Natan Linder, Tulip CEO, notes that these no-code manufacturing app platforms enable "an organization's manufacturing problems to be addressed by engineers, the stakeholders that actually understand these problems."
One of Tulip's clients, a boat company named Nautique, used no-code tools to create an app to track, in real-time, its shop workers and the 5,600 parts they use. This not only improved productivity but enhanced employee review processes (as they now involve analysis of the app data).
Another solution provider, Mendix, meanwhile, touts the advantages for operational efficiency pointing to uses including:
Claims processing
Invoice processing
Device tracing
Order management
Supply chain management
With the demand for digital solutions quickly growing, no-code and low-code options make problem-solving accessible to everyone and can reduce time from ideation to implementation. Offering flexibility, extensibility, and customization, this solution is one more piece of the digital transformation puzzle for supply chain and manufacturing in the coming years.