Apple next major revision to its Macintosh operating system is called macOS Mojave. The company revealed the update at its 2018 Worldwide Developers Conference in June, and it features several user interface improvements to make the experience on the Mac better.
In this FAQ, we'll give you the general details on macOS Mojave: When it will be release, what Macs are compatible, etc. We'll add more details to this article as they become available.
Editor's note: Updated 12/5/18 with the release information for macOS Mojave 10.14.2.
The latest: macOS Mojave 10.14.2 now available
Apple on Dec. 5 released version 10.14.2 of macOS Mojave. According to the release notes, the update of the operating system includes support for real-time text for Wi-Fi calling, the ability to open articles in Safari from the News app, and a bug fix for iTunes that allows media to be played on third-party speakers.
The release notes also detail the following enterprise updates:
Allows administrators to enable FileVault via MDM for mobile accounts and users created by MDM.

Allows users to reset their login password at the login window when that password has expired via a password policy.

Resolves an issue that prevents displays from working when connected to MacBook Pro models introduced in 2018, if certain third-party USB graphics devices are also connected.
You need an internet connection to perform the installation. You should save your work first, and backup your Mac. To update to macOS Mojave 10.14.2:
In macOS Mojave, click on the Apple menu and select About This Mac.
Click on the Software Update button. This will open the Software Update system preference.
Software Update will check for Mojave 10.14.2. An Update Now button will appear when it sees it. Click it and the update will download and then install.
Your Mac will need to restart to finish the installation.
When will macOS Mojave be released?
MacOS Mojave was released on September 24.
How can I get macOS Mojave?
Apple will make macOS Mojave available through the Mac App Store. The download will probably be over 2GB, and the installation will take several minutes, so use a reliable internet connection and be prepare to not be able to use you Mac for anything else other than the installation. Updates to Mojave will happen through the Software Update system preference, a change from previous versions that did updates through the App Store.
How much will macOS Mojave cost?
It's free.
What version is macOS Mojave?
Officially, it's macOS 10.14 Mojave.
Which Macs are compatible with macOS Mojave?
MacBook (Early 2015 or newer)
MacBook Air (Mid 2012 or newer)
MacBook Pro (Mid 2012 or newer)
Mac mini (Late 2012 or newer)
iMac (Late 2012 or newer)
iMac Pro (2017)
Mac Pro (Late 2013, plus mid-2010 and mid-2012 models with recommended Metal-capable GPU)
If your Mac isn't on this list, you can continue to run macOS Sierra or High Sierra.
What are macOS Mojave's major new features?
The features that Apple highlighted during WWDC focused on the user interface. They'll make your Mac easier and more efficient to use. Here's a list of some of the new features. Click on the link to get more information, including instructions on how to use the feature in macOS Mojave. (If there's no link, we're working on the article and will post it soon.)
Continuity Camera
Dark Mode
Desktop Stacks
Dynamic Desktops
Finder enhancements: Gallery View, view metadata, and Quick Actions
Improved OS and Safari security
Screenshot markup
Apple had touted Group FaceTime as a new feature, but with the seventh Mojave developer beta, the company announced in the release notes that Group FaceTime will not be available in the initial release of Mojave. It will be available as a software update later in the fall.
Group FaceTime will allow you to perform a group chat with up to 32 people at the same time, either audio or video. The feature works on both Mojave Macs and iOS devices running iOS 12.
Get more details on macOS Mojave's major new features.
What other macOS Mojave features should I know about?
The features listed above will have the greatest appeal, but there are a lot of other features in Mojave that you'll find useful.
Siri will have several improvements, including the ability to control HomeKit devices from your Mac and the ability to use Find My iPhone.
Safari will have Favicons in tabs and intelligent tracking protection.
Quick Look will have editing tools.
Apple Mail will support emojis and be able to suggest a mailbox in which to file an email.
Enhanced support for passwords, including the ability to automatically create strong passwords, autofill of passcodes sent via text, and password auditing.
APFS format support for Fusion Drives.
eGPU support on a per-application basis.
Here are a few "hidden" features in macOS Mojave.
One feature that's going away in Mojave is Back to My Mac, which allowed users to remotely access other Macs. Learn more about what you can use instead of Back to My Mac.
Is macOS merging with iOS?
No, and Apple was emphatic about that. But Apple did announce at WWDC that they are working on giving developers that ability to more easily port their iOS apps over to macOS. In fact, Mojave has three new apps that were originally iOS apps, and they were brought over to macOS using the new framework. Apple says that they are planning to have the iOS-to-macOS tools available in 2019.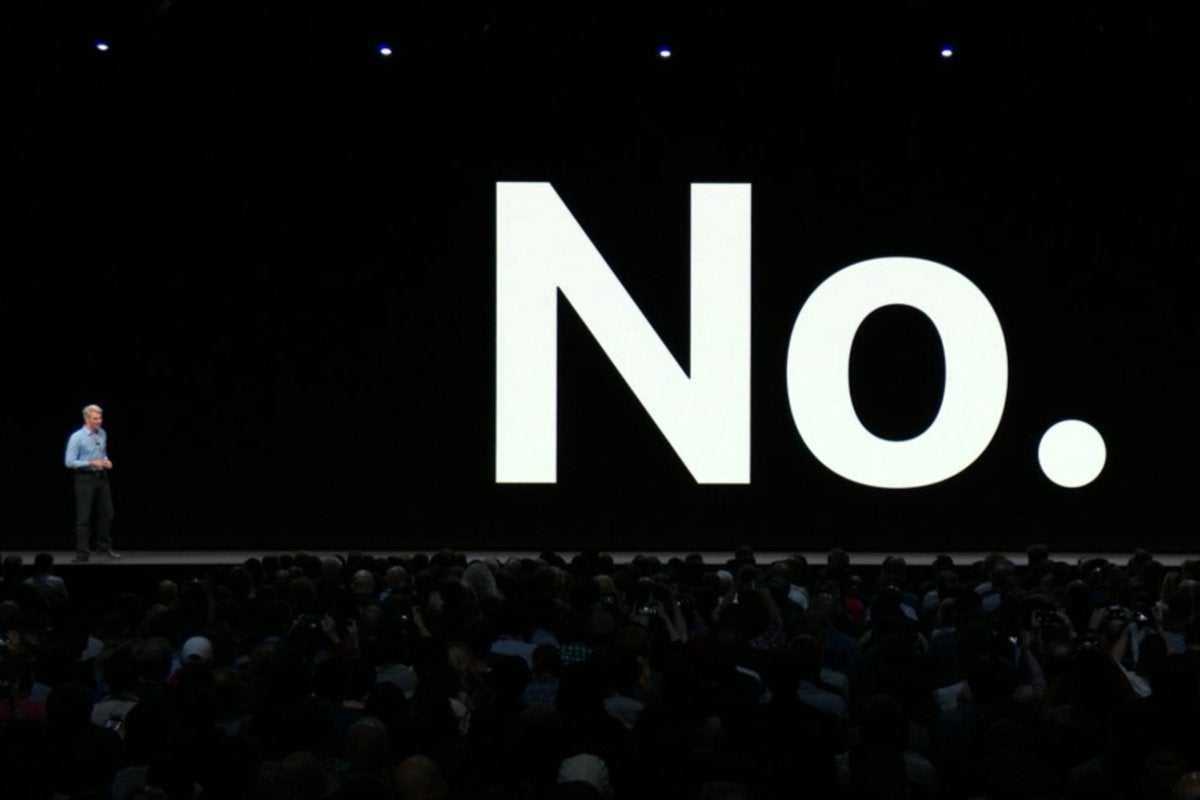 What new apps are in macOS Mojave?
As mentioned above, Mojave has three new apps that were originally iOS apps: Apple News, Stocks, and Voice Memos. There's also a new Home app for managing internet-of-things devices.
The Mac App Store isn't a new app, but it gets a major redesign that makes it look more like the iOS App Store.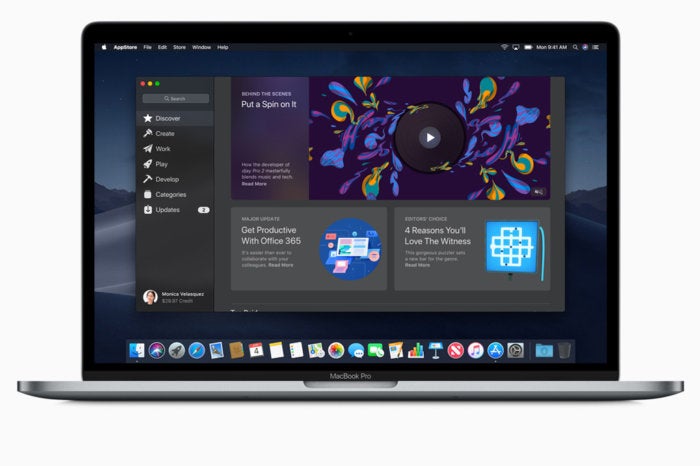 Can I try the macOS Mojave beta?
Developers can get a beta of macOS Mojave through the Apple Developer Program. The developer beta costs $99 per year.
Apple also releases a free beta to the general public. Since the software is beta, it isn't as reliable as officially-released versions to the general public and it could cause problems on your Mac. The public beta is a few cycles behind the developer beta, so they're not the same. Learn more about the macOS Mojave public beta program.
If you try out the beta and decide later that you don't want to use it anymore, you can go back to macOS High Sierra.
You can continue to participate in the beta program after the Mojave golden master has been released. You'll get beta versions of the Mojave updates.
Why is the new macOS called 'Mojave'?
Apple names macOS after California locations, a method adopted in 2014 with OS X Yosemite. In case you're wondering, it's pronounced "Mo-HA-vey." Mojave is a national preserve in the area between Los Angeles and Las Vegas, Nevada.
In 2015, Apple decided to switch from calling the Mac operating system "OS X" to "macOS."
To comment on this article and other Macworld content, visit our Facebook page.