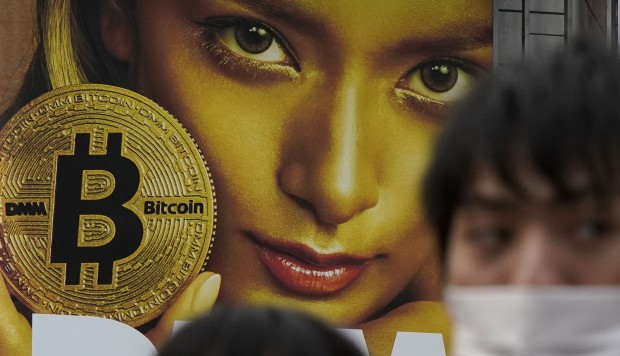 The value of cryptocurrencies has plunged more than 50 per cent this year, but some analysts are upbeat the asset class will grow more popular and mature this year, with a gradual increase in trading volume and decrease in volatility.
The catalysts include regulatory clarity that could attract institutional investors into a market currently dominated by retail players.
The market capitalisation of cryptocurrencies reached US$261.6 billion on Sunday afternoon, reflecting a drop of 57 per cent since the beginning of the year, according to the CoinMarketCap.com.
That follows a 34-fold increase in 2017, underscoring the incredible volatility of the budding industry.
Last year's market was "irrational", largely due to the lack of regulatory oversight and institutional investment, said Adrian Lai, founding partner Orichal Partners, a cryptocurrency investment firm in Hong Kong.
But he expects more regulation which will reduce market manipulation and volatility, and encourage institutional participation.
Governments across the globe have already increased their oversight on cryptocurrencies and initial coin offerings, a means by which start-ups and other groups raise money issuing their own cryptocurrencies.
"Regulators are not banning the development of cryptocurrencies, but are trying to better regulate the market, which should help the industry mature," Lai said.
Jay Clayton, chairman for the US Securities and Exchange Commission (SEC), said on April 5 that the recent crackdown by regulators is aimed at driving out fraud to protect consumers.
Distributed ledger technology has "incredible promise for the financial industry," he said.
Increased regulatory oversight will actually benefit the market and help it mature overall, he added.
South Korea, which has toyed with a ban of cryptocurrency trading for some time, has also softened its stance recently. Several top government officials, including the finance minister, have indicated the government will support "normal" crypto trading.
Last year, Japanese authorities recognised bitcoin as legal tender, while requiring cryptocurrency exchanges to register with the government.
Lai, who often holds educational seminars in Hong Kong and Macau on cryptocurrency investment, said he has noticed a significant increase this year in interest from institutions such as asset managers and private banks.
"If the regulatory stance gets clearer, large funds will be more assured and willing to commit significant capital," he said.
A recent survey by Huobi, a Beijing-based digital currency exchange, showed 78 per cent of respondents believe the market value of cryptocurrencies will increase in the next three months.
In the long run, investors are confident in the growth of market value, as 88 per cent of respondents said they were bullish the market will grow in size.
The survey was conducted at the end of March and received about 1,800 responses from individual cryptocurrency investors in 23 countries including China, the US, and South Korea.
In a separate survey released by Finder Hong Kong on Friday, executives from 13 global fintech companies showed optimism in the future growth of cryptocurrencies.
An average of forecasts showed the market capitalisation of bitcoin was expected to reach US$374.8 billion by the end of the year.
Bitcoin was traded at US$6,970 on Sunday evening, a third of its record price on December 17, according to CoinMarketCap.com.
Its current market cap stood at US$118 billion.
Still, not everybody agrees cryptocurrencies will fare well.
Vicky Redwood, global economist for Capital Economics, expects the price of bitcoin to fall further in the coming months, as investors are likely to realise "it is simply not a credible long-run alternative to conventional currencies", she said in a recent note.
Source link