Ordinary folk may be confused by title, takedown demand suggests
Oracle, claims developer Zhongmin Steven Guo, has demanded that Apple remove an app he created because it contains the trademarked term "JavaScript."
The app in question, published by Guo's Tyanya Software LLC – which appears to be more a liability shield than a thriving software business – is titled "HTML5, CSS, JavaScript, HTML, Snippet Editor."
The name, Guo explains in a Hacker News comment, was chosen in an effort to "game the App Store ranking by adding all the keywords to the app name."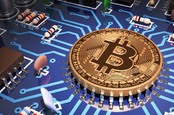 When SecureRandom()… isn't: JavaScript fingered for poking cash-spilling holes in Bitcoin wallets
The attention-seeking gambit may not have made the app a hit but it appears to have provided enough search visibility to attract a legal firm affiliated with Oracle – the legal notice Guo cites takes issue with "the unauthorized display of our client's intellectual property…"
During a phone call with The Register, Guo described the app as a hobby project. He said Apple is waiting for his reply to the takedown notice, and he anticipates agreeing to the app's removal because it's too much trouble to deal with.
The Register asked Oracle to confirm or deny Guo's claim, and a company spokesperson declined to comment. Apple also did not reply to an inquiry. In addition, we asked Google whether it has received any similar takedown notices, but have not heard back.
Lawyers, guns and money
Guo, disinclined to go into details on the phone, pointed to his Reddit post on the subject, "Oracle Owns 'JavaScript,' so Apple is taking down my app!"
In light of Oracle's known fondness for intellectual property litigation, the concern appears to be that Oracle might start enforcing its JavaScript trademark aggressively.
Looped into the conversation via Twitter, JavaScript creator Brendan Eich, now CEO of Brave, pointed to a past failed effort to encourage Oracle to donate the "JavaScript" trademark to Ecma International, the organization that oversees the standard on which JavaScript is based, the ECMAScript programming language.
Mozilla, he said, managed to secure the right to use the term from Sun prior to its acquisition by Oracle.
As for anyone else – and there are a lot of iOS and Android apps that include "JavaScript" in the title – that depends on Oracle's legal forbearance. The database giant indeed owns, in the US at least, the rights to the trademark "JAVASCRIPT", registered in 2000 with the ID number 2416017.
Weirdly, the apparent absence of other takedown requests from Oracle suggests no such trademark cleaning crusade is underway, and we're left to ponder why Guo was singled out.
In the absence of an explanation from Oracle or Apple, we're left to speculate that the takedown notice came from a law firm looking to bill a few extra hours to its client Oracle, and perhaps to meet the obligation that trademark holders have to police their marks.
But the incident should also serve as a warning not to use the term "JavaScript" without care. ®
Sponsored: Minds Mastering Machines – Call for papers now open
Source link