[ad_1]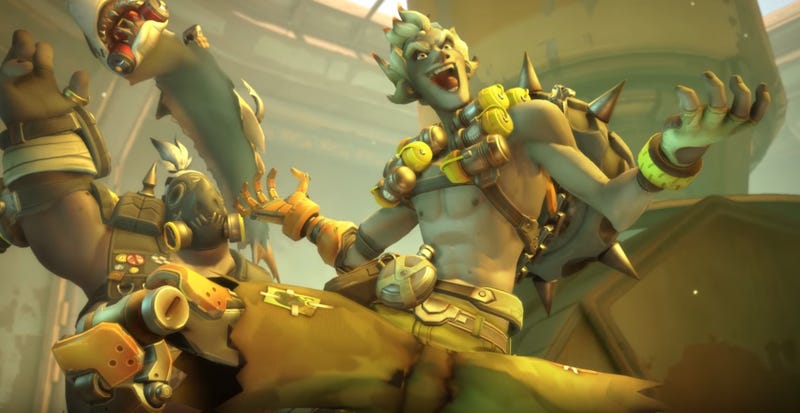 One man's town made of trash is another man's treasure. Though honestly, the other man could take or leave the trash and treasure, as long as he gets to blow shit up.
Overwatch is about to get a new map called Junkertown. It's a city made of scrap and sheet metal, a slice of putrid paradise in a mined-hollow wasteland. It probably won't surprise you to learn that Junkrat and Roadhog used to live there, until the queen kicked them out:
An escort map, Junkertown will get back to the heart of what Overwatch is really about: yelling at teammates to get on the damn payload, then weeping incredulously when they complain about losing. Here's what the map looks like:
It doesn't have a release date yet, but it's playable at Gamescom this week. Presumably, that means it's just around the corner.
Source link