[ad_1]
2017 is quite the year for tech as we saw a lot of really interesting gadgets and technology trends. Here are some of the more notable local releases in the world of gadgets this year:
PC gaming continues to be a growing market, and the biggest focus of vendors like Asus, Acer and Lenovo is reducing the footprint of their gaming laptops while boosting performance. This was made possible when NVidia released its GTX 10 series graphics processors for laptops.
ASUS outdid itself this year when it released the ROG Zephyrus. Powered by Intel's latest Core i7-7700HQ CPU, NVidia's Max-Q GTX 1080 with up to 24GB of RAM, the company was able to harmonize performance and portability, which is a dream for a lot of gamers.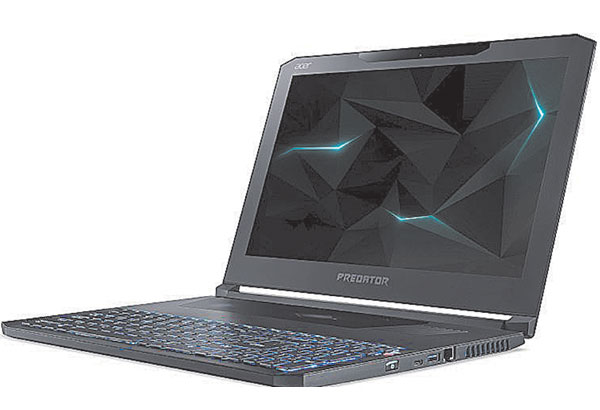 Acer brought out its own thin and powerful gaming laptop version with the Predator Triton 700. It sports almost the same internal hardware as the Zephyrus but also added a mechanical keyboard, a unique cooling system, and out-of-this-world design.
Gaming laptops are not the only devices that drew a lot of attention this year as we saw quite a number of premium ultrabooks like the Dell's XPS 13, XPS 15, the ASUS ZenBook 3 Deluxe and ZenBook Pro.
Homepage ( Article MRec ), pagematch: 1, sectionmatch: 1
The XPS 13 and XPS 15 followed the same slim design, beautiful Infinity Edge Display and impressive battery life.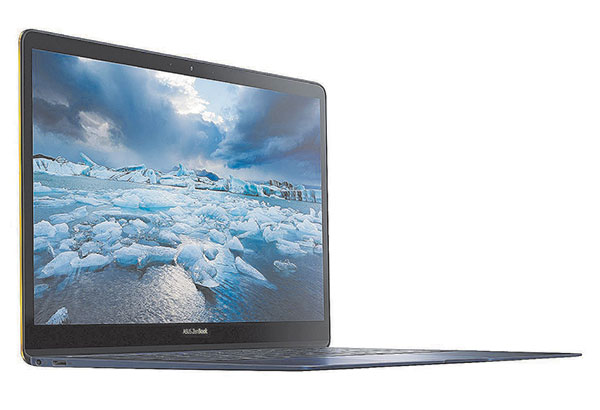 ASUS created quite the buzz during this year's Computex in Taiwan when they announced their updated line of ZenBook ultrabooks. The ZenBook 3 Deluxe and ZenBook Pro have almost the same design DNA except with some minor details like keyboard color and available ports. The ZenBook Pro is positioned as a workhorse laptop while the ZenBook 3 Deluxe leans more on multimedia use.
The more exciting segment is still the smartphone market. This year, we saw a considerable shift in design as manufacturers thought of ways to make smartphone displays larger without making the overall footprint bigger. The 18:9 display aspect ratio became a growing trend. Smartphones from different price ranges started having bigger displays while maintaining a relatively small profile.
Among those that shifted to this trend are big brands like LG, Samsung, Huawei and Apple.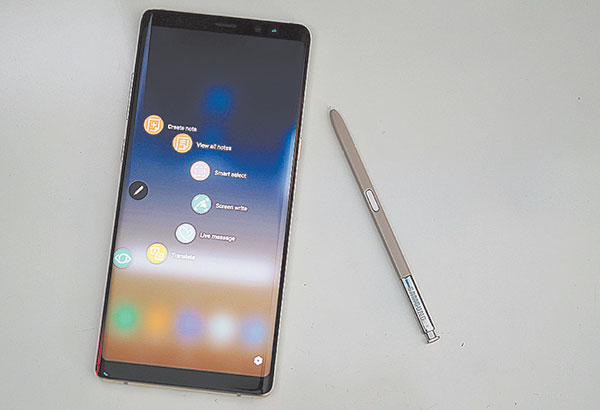 Samsung bounced back from last year's Galaxy Note7 controversy with the release of the device's successor, the Galaxy Note8, after only a few months of announcing the Galaxy S8 and S8 Plus, all of which brought with them large and gorgeous displays.
While all the three flagship Galaxy smartphones offer almost the same internal configurations, the Galaxy Note8 brought it up a notch with a record-breaking 6.3-inch Super AMOLED display and its first dual-camera setup. Samsung never fails to bring out a contender that everyone else wants to be compared with.
As we inch closer to the last quarter of the year, Apple unveiled a trio of smartphones that would succeed previous generations of iPhones.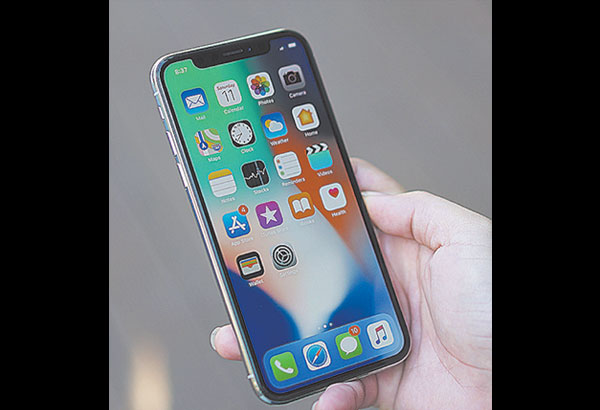 Apple skipped the iPhone 7s and went straight to calling the successor the iPhone 8 and iPhone 8 Plus. But that's not the show-stopper. The company also announced its 10th anniversary iPhone – the iPhone X.
Apple's latest creation brought with it significant improvements with the A11 Bionic chip and a set of new features both innovative and fancy – like Face ID and Animojis. After they removed the home button in the iPhone 7, Apple decided that the physical home button should go next and this is what they exactly did with the iPhone X.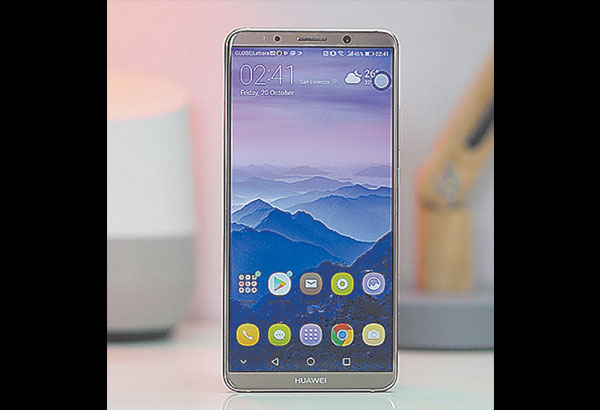 Another company that made a huge splash this year is Huawei. The announcement of the Mate 10 and Mate 10 Pro resounded very well with the market, with the Mate 10 Pro taking much of the spotlight. The unit shone with its own 18:9 AMOLED display and a spanking new Kirin 970 chip with built-in artificial intelligence.
That, plus a set of new dual Leica co-engineered cameras made the Mate 10 Pro a strong contender for smartphone of the year.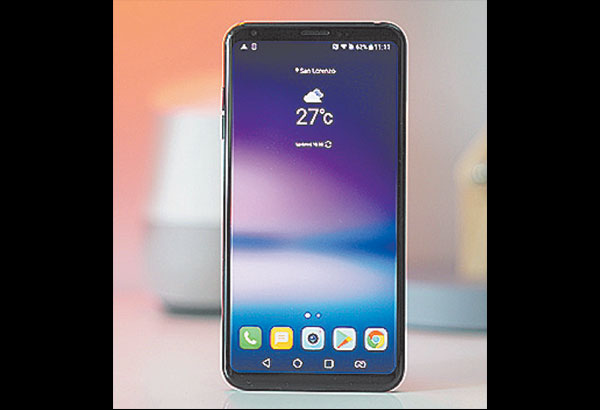 As for LG, they dropped the modular concept that they introduced in the LG G5 and went back to the tried-and-tested design formula and improved on it. What came out was a solid and well-made device in the form of the LG G6. The device covered all the bases – it had a beautiful design, gorgeous display, great performance, great battery life and more. They also upped their game with the announcement of the LG V30 later this year. It has a striking resemblance to the G6 but only bigger, better and more powerful.
Sony did not follow the direction of its competitors and remained steadfast in its focus. While it can match the hardware and performance of other flagships, the Xperia XZ1 offered something different and a bit outrageous in the camera department – a slow-motion capture that takes up to 960 frames per second.
While competition in the smartphone market is traditionally fought in the flagship segment, that seems to have also shifted towards the mid-range segment where more people can afford to spend their hard-earned money.
There were different approaches to dual-front cameras or over-the-top selfie-centric features. What seemed to be the common denominator among the top entrants is the transition to bigger displays with 18:9 aspect ratios.
This year, we saw three devices take the market by storm in this category – the Vivo V7+, Oppo F5 and the Huawei Nova 2i.
Huawei's offering brings with it a dual-front camera setup along with respectable specs at an affordable price point. It performs very well for a mid-range device and its dual front cameras are certainly a cut above the rest.
Oppo, on the other hand, equipped its F5 with AI Beauty Technology to get ahead of the competition. The company did something different and instead of adding more megapixels or extra sensors to improve their camera, they went with software enhancement and smart features. Talk about giving in to the selfie generation.
Vivo took a more general route approach for their selfie smartphone, the V7+. The company bumped the phone's front camera to 24 megapixels. Although it does have a lower screen resolution, it made up for that shortcoming by giving extra-long battery life.
All three contenders offer good overall performance, generous RAM and storage along with an improved and modern design.
Not surprisingly, some of the top local brands followed suit. This year, we also saw some interesting devices from Philippine brands such as Cherry Mobile's Flare S6 and Cloudfone's Next Infinity Quattro. These devices are easy on the wallet but still provide customers a good set of features and performance.
Cherry's Flare S6 is the latest front-runner of the brand's budget Flare line. It comes with updated specs and features while maintaining an affordable price tag. It may not bring with it groundbreaking performance or new features but it does get the job done for your average smartphone user.
Cloudfone, on the other hand, is bringing both of this year's trends into the local scene with the Next Infinity Quattro. The device is packed with four cameras and an 18:9 display. While not the most powerful in its segment, it offers respectable performance, a big battery, and a nice build.
Outside the laptop and smartphone category, there were a lot of other really exciting releases this year.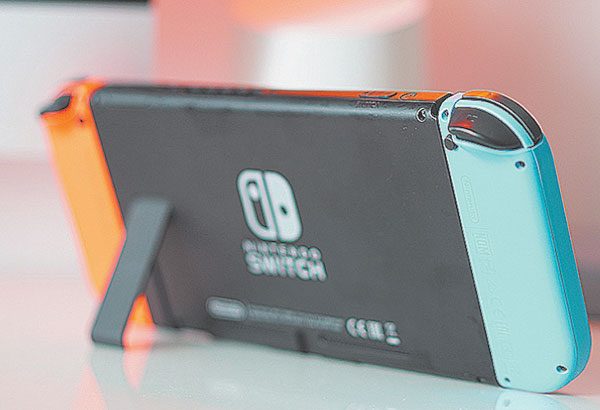 The first of these is a console from one of the leading gaming companies in the world, Nintendo. The Japanese gaming company is not a stranger in making out-of-the-box ideas such as the successful release of the Nintendo Wii and the 3DS.
This year, we saw the Nintendo Switch – a crossover between a handheld and home gaming console. The Nintendo Switch was a huge success and stocks were almost always depleted during the initial release. Though it's not the most powerful console in the market, it did provide a different use case, allowing gamers to take it with them anywhere or leaving it at home plugged to the TV. What it lacks in power it more than made up for in portability. Nintendo made quite the innovation this year and it was evident as sales are still soaring as of yearend.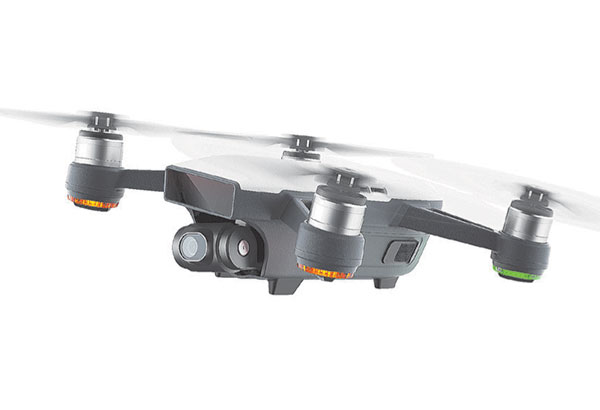 Last year, DJI did really well with Mavic Pro – a portable but intelligent drone that shoots stunning 4K videos. This year, the company bolstered their drone line-up by releasing the DJI Spark, a cheaper mini drone that includes the signature features, including hand gesture commands, all in a smaller form factor.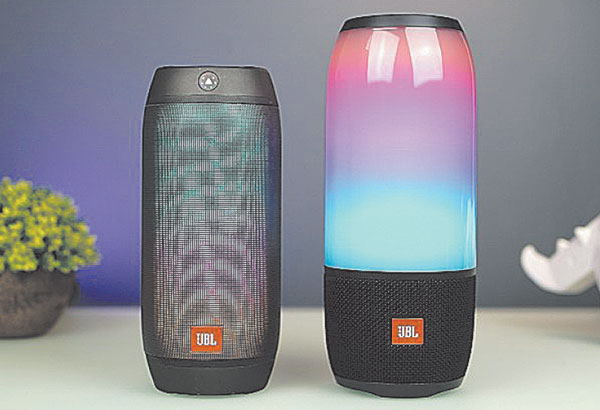 Music lovers might also want to check out the JBL Pulse 3. The Pulse and Pulse 2 were considered one of the most exciting Bluetooth speakers when they came out. JBL continues that trend with the Pulse 3 with a new look and improved sound quality.
To complete our roundup of gadgets released and adding excitement to the tech scene this year is Lenovo's tribute to Star Wars fans – the Lenovo Star Wars Challenges. It's an interactive Augmented Reality game that comes with a Lenovo Mirage headset and a life-size Jedi lightsaber.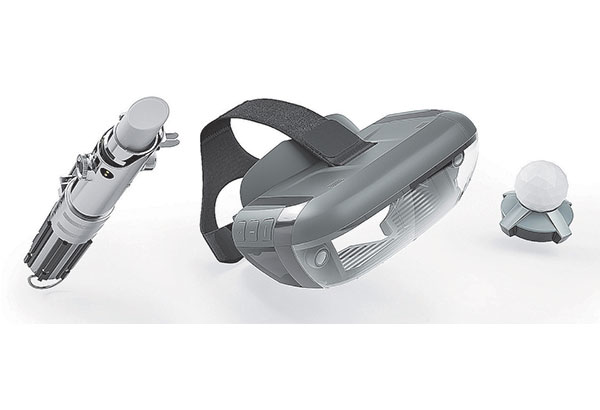 The game has three main features: Lightsaber Battles, which let users battle it out with different foes like Kylo Ren and Darth Vader; Strategic Combat, which lets users lead the Rebel forces against the Empire in a ground battle; and HoloChess, a chess game but with Star Wars models. Star Wars fans will certainly love playing with this.
2017 was surely an exciting year. Tons of great devices – from smartphones to laptops and gaming consoles – burst into the scene. There were hits as there were a few misses, but overall, it's been a really great year.
Source link