[ad_1]

The Nissan Leaf may have neither the range nor cachet of a Tesla, but that hasn't stopped Nissan selling almost 300,000 Leafs (Leaves?) since the car's introduction in 2010. But seven years is a long time in the car world, to say nothing of the gains in lithium-ion battery technology since then. On Wednesday morning in Tokyo, Nissan unveiled the second-generation Leaf. It has more range and more power than the old car, yet it will cost slightly less when it goes on sale in Japan next month, then in the US, Canada, and Europe in this coming January.
More range!
As you might expect (or demand) it has had a range boost. At launch, the Leaf will have a 40kWh pack, good for about 150 miles here in the US once it gets homologated by the EPA. (If you need a vivid reminder of the differences between regulators, Nissan says that the car gets 400km on the Japanese JC08 test and should achieve 380km when Europe's NEDC homologates it.) Charging times are 16 hours at 3kW, 8 hours at 6kW, and you can get an 80 percent charge in 40 minutes on a fast charger.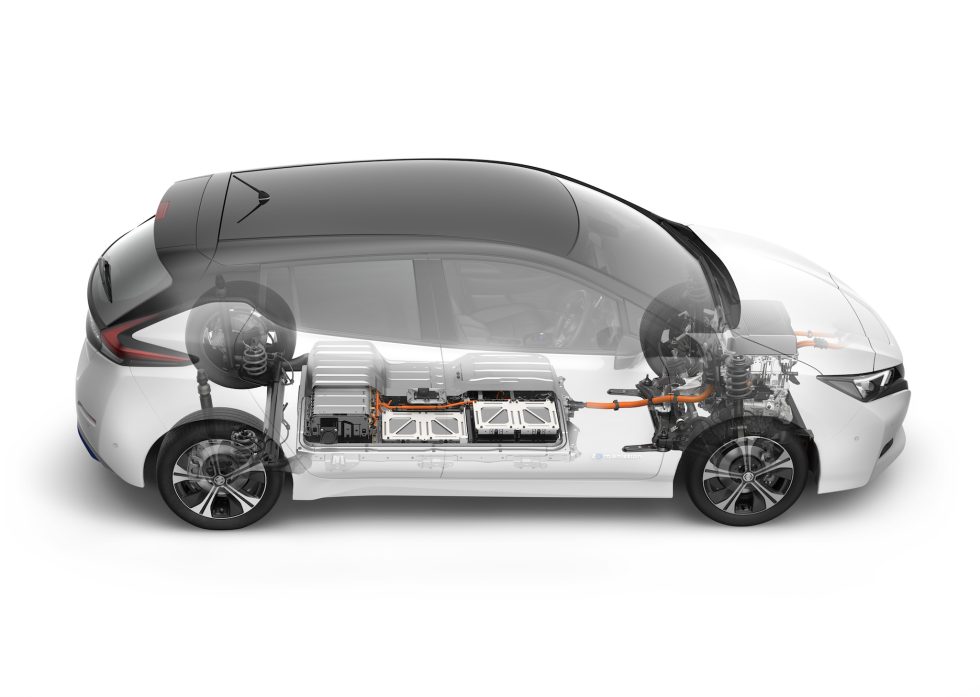 More power!
It is also a good deal more powerful than the outgoing car: 110kW (147hp) versus 80kW (107hp). Nissan has made the second Leaf a more aggressive-looking car, perhaps in reflection of this. It now wears the new Nissan corporate face, which hides a reconfigured charging port that should prevent Leaf owners from having to stoop over to plug their cars in.
Styling details at the back, like those raised haunches over the rear wheels and the floating roofline, conspire to make the hatchback look almost like a crossover, at least to my eyes. The drag coefficient is 0.28, for those who like benchmarks; I do wish the engineers would tell us the CdA, which probably has more real-world use.
When the 2019 model year arrives the second half of next year, a 60kWh pack will also be available, giving the Leaf range parity with the Chevy Bolt. That car will also be more powerful, but we don't have any more details to go on at this time.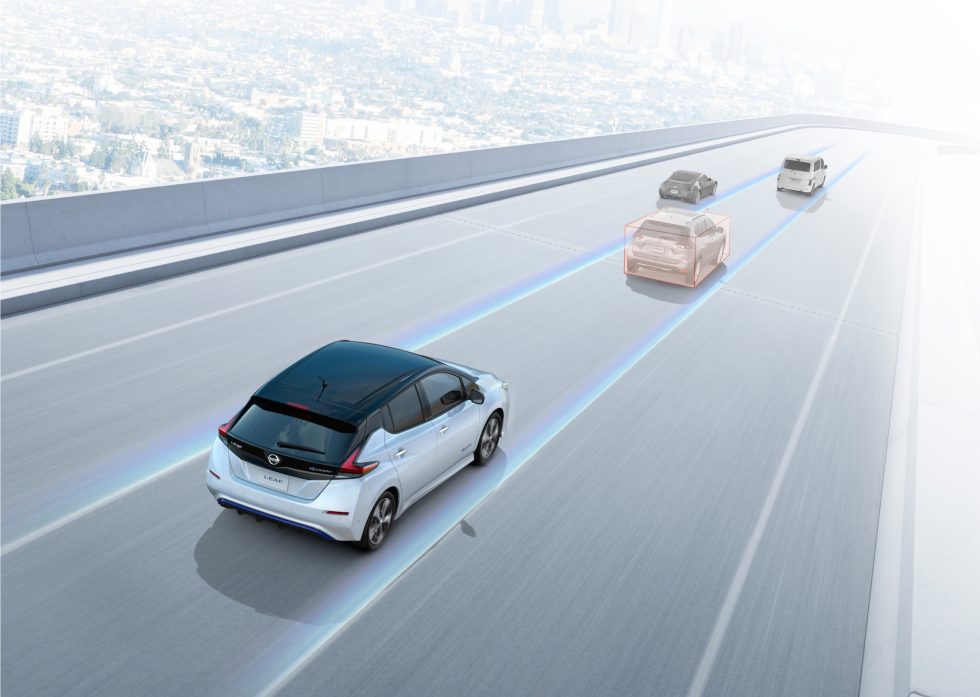 More gadgets!
The second-generation Leaf also enjoys some of the other modern conveniences the automobile industry has been working on. There's Nissan's driver assist system, called ProPILOT Assist, which combines adaptive cruise control and lane keeping, plus a whole raft of other safety systems to warn of errant pedestrians or vehicles in various blind spots.
The Leaf has also caught one-pedal fever, bumping up the regen you experience when lifting off the throttle. It may seem a foreign concept to those who've never driven an electric vehicle, but it only takes a few minutes behind the wheel for it to become second nature, and it's good to see Nissan has taken this step.
We're happy to report the interior redesign also includes a new infotainment system, one that doesn't look like an afterthought glued to the dash. Android Auto and Apple CarPlay are included, and, as before, you can control some functions of the Leaf remotely. (We hope Nissan has seriously beefed up its security approach this time around.)
Fewer dollars!
Despite all the changes, Nissan has actually managed to shave a few dollars off the base price for this new generation. When it goes on sale next year in the US, it will start at $29,990, before any federal or local tax incentives.
Source link