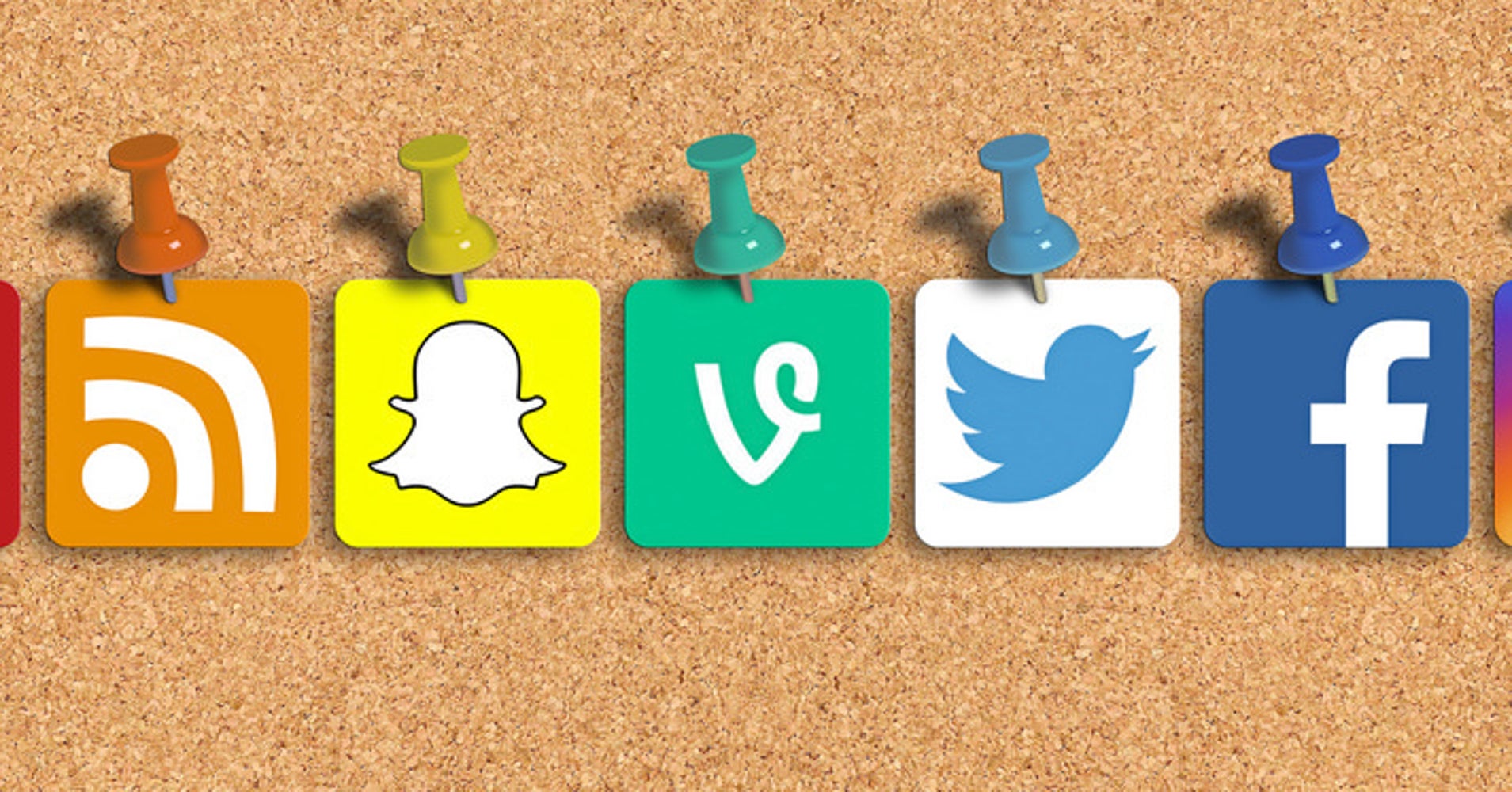 Your branded social media presences have a lot of potential to drive engagement with relevant audience members, but that's just a drop in the bucket compared to the potential for engagement impact via peer-to-peer social shares.
There are a few key reasons why making sure people share your content is to your advantage as a marketer. Prospective customers trust peer shares more than brand shares, with research showing that 92% of consumers trust influencers more than advertisements or celebrity endorsements. What's more, social media newsfeed algorithms favor posts from people over posts from brands, and fast-rising share counts have been known to trigger Google bots to index items more rapidly.
The reach implications are also huge. The more diverse your sharers are, the more diverse and wider your audience potential is. When you consider that 69% of the American population uses at least some type of social media, there are plenty of people out there to reach.
The more your message is shared, the more opportunities there will be for interested people to see it. Let's take a look at six of the most powerful tools that can help maximize the peer-to-peer social share rates for your content.
1. Smarp
Your employees are often your most valuable secret weapon when it comes to building traction with social media. People trust employees twice as much as they do your CEO, a senior executive, or an activist consumer. And, on average, brand messages are shared 24 times more frequently when they're distributed by employees.
An app designed for employee communication and advocacy, Smarp presents users with a familiar-looking social feed interface of branded and otherwise relevant content items that they can easily schedule for posting across their networks.
You can use the app to keep your team up to date with everything that's going on within your company, and make it easier for them share their knowledge, to help build their personal brands and assist with your company's social selling efforts. Modules for gamified rewards and tracking ROI help marketers to double down on what's working.
2. Social Locker
What's more valuable to your nurture funnel, access to a few people's inboxes or an army of social media advocates? It might be worth finding out. Social Locker is a WordPress plugin that provides a bit of a spin on the "gated content" concept.
Most website visitors aren't going to be motivated on their own to share your content, so they'll often ignore social share buttons. Even when people like your content, they may forget to share it, or may not do so simply because they don't know how important it is to you.
Here, instead of asking people to consent to email follow up messages in exchange for accessing a premium resource, you're asking them to share it. Essentially, this tool makes it easy for you to hide your most valuable content behind a set of social media buttons. Audience members won't see the content until they tweet, share, like or +1 the landing page.
3. Quuu Promote
People who want to position themselves as niche experts can automate the sharing of topic-specific content items with their social circles. Posting curated, relevant, third-party articles are a key activity for aspiring influencers, and Quuu makes it easy for free. But where does all that great content come from?
Here's the true brilliance of their model. Its sister platform, Quuu Promote, is where anyone can open an account and submit a URL for paid promotion. Once human quality control moderators approve your item, it'll be added to the pool of suggested topic-specific posts for other users to approve and dispatch over the course of two months.
Items on rotation in this tool generally see several hundred shares and clickthroughs (CTR), and the platform's new monthly subscription plans make it easy to justify posting regularly.
4. Blog Pros
Another paid content amplification platform, Blog Pros connects your posts to real people across social media to increase the number of shares your content receives. This system checks your blog RSS feed for new content, and when it finds the new content, your post is assigned to people for promotion. No submission necessary – just new people sharing your latest items with their interested followers, within 12 hours of it going live.
When people share your content with their audience, you're not only getting more traffic to your website, but you're also getting a chance to earn new fans and followers. Let's say Jane finds your content, and she loves it so much she decides to look at some of your other pieces. She decides she wants to be kept updated when you have new posts, so she subscribes to your email alerts and likes your Facebook Page. She shares your content, and some of her friends find the same value.
Moving forward, these engaged advocates may interact with you and share content for you, without needing to be connected through Blog Pros.
5. Triberr
Content shares can be a type of currency in the social media influence game, which is what makes Triberr such an effective content discovery and amplification platform. Here is where people can connect with one another based on their levels of influence in specific niches, building out "tribes" of like-minded peers who share each other's published assets.
When you join for free, this tool gives you the option of auto-importing your blog posts, to make it easier for you to share the content with people in your tribes.
You can search for existing tribes, or build your own, based on your interests – so you can find people who are interested in the content you're sharing. Share content from tribe members, and they'll do the same for you. Actively participating in tribes can help you build relationships and connections, which can help you with far more than building your social shares.
6. Flipboard
Flipboard is best known as a mobile news reader app that offers a beautiful content consumption experience. But it's also a great social media content distribution channel, especially since the company started aggressively rolling out new features about two years ago. It now gives you a better way to organize your content, and allows you to highlight content you've already shared on social to keep it fresh for people who may have missed the original posting.
It's also easier than ever to build out and automate the refreshment of themed "magazines," any publisher can join as a content source for readers and magazine curators to subscribe to, and the relatively recently re-launched web app is now a full-featured platform. You can connect any RSS feed and a variety of social networks – including Google+, Twitter, Facebook, LinkedIn, SoundCloud, Flickr and Tumblr – to aggregate content from there into your brand's Flipboard magazine.
Whereas most social platforms are all about peer network-based content discovery, on Flipboard, it's all about the topics, which means that as long as your content is relevant and engaging, it'll be easily found. Follow and share buttons are all over the place in the super clean interface, and content providers are feeling the impact, with some seeing more mobile traffic referred from Flipboard than even LinkedIn and Pinterest.
Real People for Real Results
Using any combination of these platforms will help you promote your content across social media. Sure, you can always ask your friends and family to share your content, but when you have the same people sharing it all the time, it doesn't necessarily yield the diverse, growing reach you need.
The more your content gets shared, the greater the chance for increased engagement. And increased engagement tells the social media newsfeed algorithms more of your fans and followers need to see your content in their feeds – which helps build more organic reach.
Source link