[ad_1]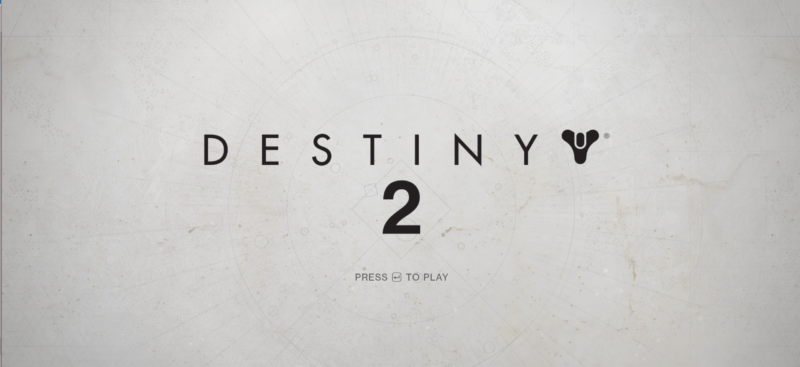 October 24 already felt like a significant amount of time to wait for the PC version of shooting game Destiny 2. After strapping into the game's first beta on PC, however, that two-month span began to feel a little more epic.
The Destiny 2 PC beta is now live for anybody who pre-ordered the game via the Battle.net platform (or Blizzard Battle.net if you're keeping track), and it will become freely available for any Windows gamer to test starting on Tuesday, August 29. Both betas last until Thursday, August 31. I'd consider it a must-download for whichever side of the pre-order camp you land in because, while I have talked about the PC platform's many benefits, it's something else to put those in your hands.
I didn't go into my own test of the beta expecting any surprises. I own a GeForce 1080 Ti-powered system, which is similar to the ones we've used at events like the D2 reveal and an impressive E3 demo, and my PC defaulted to roughly the same settings loaded at those events. But how much harder could I push the game?
The visual settings menu is roughly identical to the one I previously saw, and I've screencapped it for your perusal with everything set to max values. There's a lot of good news here. Uncapped framerates are supported, though I couldn't test those, owing to my 60fps-capped screens. Bungie has also advertised support for a variety of wider-ratio resolutions, which I also could not test.
At previous events, Bungie reps have hinted that console quality hovers around the PC version's "medium" and "high" settings, depending on the toggle in question. I can safely say that there's a perceptible bump in shadow and light quality when all of these settings are cranked up.
I can also safely say that Bungie has finally delivered an "it just works" HDR game for PC. This is huge.
Stalk me on the Internet and you'll see me complain about various PC games' HDR implementations in everything from Twitter posts to games' official forums. I have struggled with getting HDR to light up for PC games that advertise its support, including games like Shadow Warrior 2 and Redout. But with Destiny 2, I flipped the appropriate toggle, put my game into fullscreen mode, and, blammo, my display immediately began exploding with a greater luminance and color range.
Be warned: Destiny 2 is not an HDR show-stopper the way Horizon: Zero Dawn is on PS4 or Planet Earth 2 is on 4K Blu-ray. This game's art assets and effects pipelines have been optimized for SDR displays, and you don't get to see a lot of holy-cow HDR effects in the opening mission or strike on offer in this beta. But it's still sexy stuff, with noticeable bursts of light and color—particularly in the beta's single campaign mission. Your mission ends with an assault on an open-aired section of the first game's Citadel, and this eerily lit, rain-soaked portion of the industrial base pops with light and color thanks to zillions of rain particles catching light all around you.
I enjoyed this visual delight in full 4K resolution with nearly all settings turned to max, save shadow quality, foliage shadow quality, and depth of field each turned down from "highest" to "high." With those turned on, my system would alternate between a full 60fps refresh and an immediate dive to 30fps. Without G-Sync or other variable frame rate tech enabled, the game appears to only offer locked refreshes between those two standard refresh rates.
Otherwise, you're getting mostly the same content that landed on
Destiny 2's PS4 beta
last month, including a single strike mission and a shot at two "Crucible" multiplayer maps (though PC players get an exclusive one, Javelin-4, and will miss out on the Midtown map in its place).
It's all working in a higher frame rate, which console players will seemingly never get access to, and the feeling of Destiny with all PC bells and whistles turned on is impossible to overstate. You gotta try this—especially since PC players will have to wait so many more weeks for their full game, on October 24, versus console players getting theirs on September 5.
Source link