[ad_1]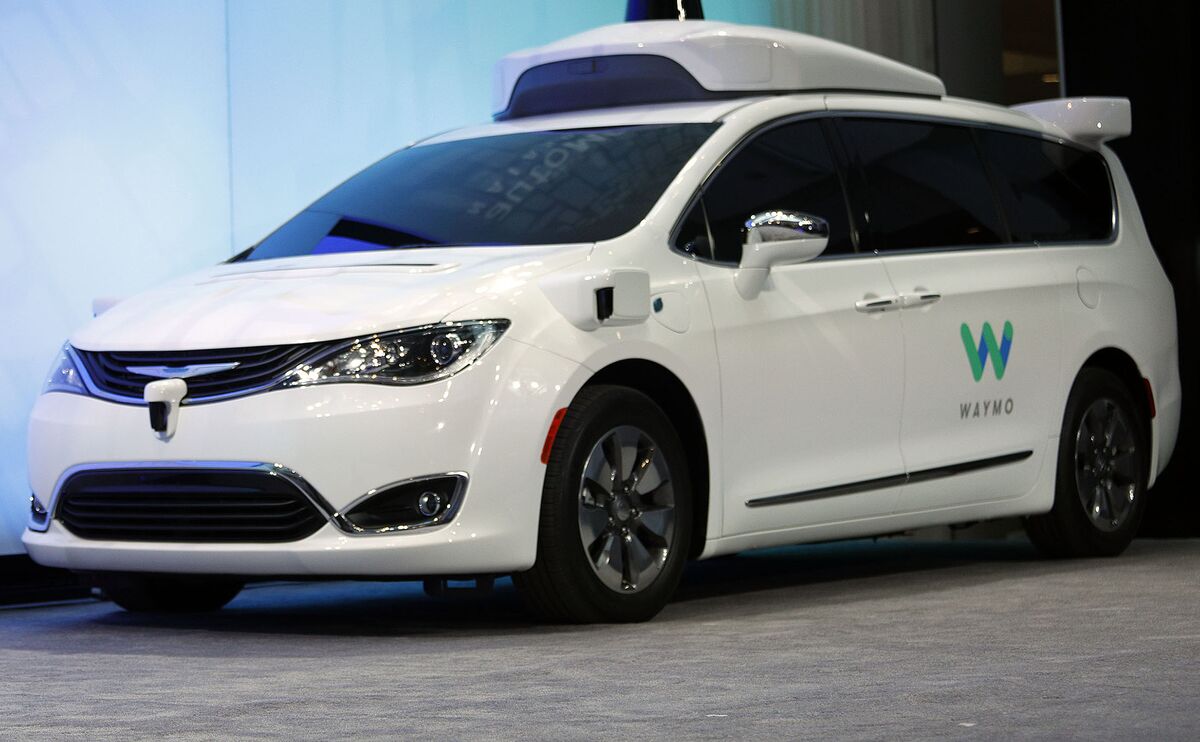 Alphabet Inc.'s Waymo can proceed with a planned October trial over claims Uber Technologies Inc. stole trade secrets for self-driving vehicles after a U.S. appeals court declined to punt the case to an arbitrator and rejected an effort to keep Waymo from seeing critical evidence.
Uber had argued the dispute should be considered in secret before an arbitrator because the heart of Waymo's allegations are related to the actions of engineer Anthony Levandowski, a former employee of both companies. Uber's appeal was rejected Wednesday by the U.S. Court of Appeals for the Federal Circuit in Washington, as was Levandowski's request that Waymo not be allowed to see a report by a cyberforensics firm that looked into Uber's purchase of his company, Otto LLC.
Levandowski's employment contract with Waymo included a broad provision that any disputes would go before an arbitrator. Waymo never sued Levandowski; instead the question of whether he violated that contract is before an arbitrator, with a hearing scheduled for April.
A three-judge appeals court panel said that requirement didn't extend to Uber. Waymo pledged not to rely on the Levandowski employment contract in its case, though Uber argued that wasn't a realistic promise.
"The general rule is that a contract applies only to the parties to the contract," Circuit Judge Pauline Newman wrote. "The question before us is not whether defendants or Waymo will ultimately prevail in their dispute. The question is whether Waymo should be compelled to arbitrate this dispute."
Waymo filed the suit in February, accusing Uber of building a laser-scanner system, known as LiDAR, by using stolen designs and infringing Waymo patents; it's since dropped most patent claims. LiDar systems use the reflection of laser beams to sense a vehicle's surroundings so the car can avoid pedestrians, obstacles and other vehicles. The technology is key for Waymo, Uber and any other company looking to move into the autonomous vehicle market.
Waymo, one of Alphabet's largest investments, said it learned that seven-years worth of effort had been copied when it received an email from a component vendor using drawings that purported to be an Uber circuit board but was in reality a Waymo design.
Levandowski admitted to former Uber Chief Executive Officer Travis Kalanick that he took some files, but said they were to ensure he received a bonus promised by Waymo. Uber contends that it bought Otto for Levandowski's brainpower and independent research — not ideas stolen from Waymo — and that the company's laser system was "built from the ground up."
Waymo has pressed hard to get access to a due-diligence report produced by cyberforensics firm Stroz Friedberg Inc., hired to vet Uber's $680 million acquisition of the company Levandowski formed days after he quit Waymo. The report may contain hidden secrets that, once exposed, could decide the case in its favor, Waymo has said.
Waymo claims that in 2015, Levandowski and Uber hatched a plan for him to steal more than 14,000 proprietary files, including the designs for LiDar technology. Levandowski left Waymo in January 2016.
First a magistrate judge and then U.S. District Judge William Alsup ordered Uber to turn over the report. Levandowski appealed Alsup's decision; Uber decided not to. In a ruling separate from the arbitration question on Wednesday, the Federal Circuit ruled that he didn't have the legal right to file such an appeal.
Under court order, Levandowski was first walled off by Uber from working on the technology in dispute and then fired in May after the trial judge ordered the company to use its full authority to force the engineer to comply with a court order to turn over evidence.
Levandowski, who isn't a defendant in the lawsuit, has refused to testify, asserting his constitutional right against self-incrimination. Waymo has argued that because he won't answer questions about his negotiations with Uber and the allegedly stolen files, the information must be extracted from Uber, which as a corporation isn't afforded the same constitutional protections as individuals.
The due diligence report "likely contains information that is responsive to many of the questions Mr. Levandowski refused to answer," Waymo argued in a court filing. "Indeed, the withheld report may be the only source of much of this information."
The cases are Waymo LLC v Uber Technologies Inc., 17-2130 and 17-2235, U.S. Court of Appeals for the Federal Circuit (Washington). The trial court case is Waymo LLC v. Uber Technologies Inc., 17-939, U.S. District Court for the Northern District of California (San Francisco).
Source link