The fact that Spotify exists at all is something of a minor miracle: unknown Swedish company convinces major record labels to upload millions upon millions of songs for people to listen to without buying them. It must have been quite the pitch.
Sure, the labels get royalties but it's pennies – fractions of pennies – on what they used to get from "traditional" online sales.
Regardless, it's been clear for a long time that streaming is the music industry's future.
On Wednesday, Spotify announced it would go public – but that's not to say its here to stay. The company has long been surrounded by threats, and it's no different today.
Apple, Amazon and Google are all in the music streaming game, all with direct hardware with which to serve its users music. Spotify doesn't.
And while Spotify has signed deals with all the "big three" record labels – Warner, Universal and Sony – it's the music executives that still hold the bargaining chips.
Even if Spotify has been able to negotiate a lower per-listen payment, the combined cost of paying out royalties only ever follows one trajectory: up.
Even geographically, Spotify has its challenges.
It has pleaded, sometimes successfully, with the Swedish government to loosen immigration laws so it can bring top talent to Sweden and keep the company in its birthplace. (The company has remained in Stockholm, but many of the firm's jobs are now in New York City.)
Today, as it makes its formal IPO announcement, it has kept most of the wolves from the door, but not all.
Here's how the company outlined the state of its company on Wednesday: "Our current and future competitors may have higher brand recognition, more established relationships with music and other content licensors and mobile device manufacturers, greater financial, technical, and other resources, more sophisticated technologies, and/or more experience in the markets in which we compete."
It went on to point out that Apple and Google, its main threat, have incredible control. For each paying customer Spotify attracts, more often than not either Apple or Google will get a cut of that revenue, thanks to the firms taking a percentage of all in-app payments on iOS and Android, respectively.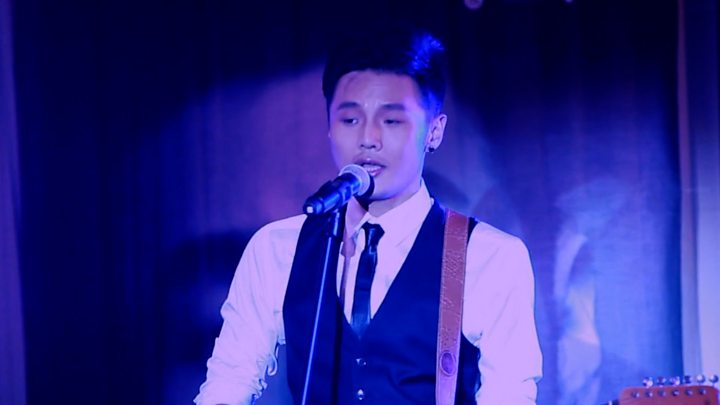 Despite all this, Spotify is still here, 159m users strong. But if it wants to retain its place as the world's most popular streaming service, there are three big ideas it must consider.
1. Understand me better than anyone else (even myself)
Every Monday, Spotify drops a custom playlist into every single user's account, filled with songs it thinks you will like.
While many companies have promised to achieve a recommendation algorithm that gets it right, none have come close to the quality of Spotify's Discover Weekly list.
"Discover Weekly on Spotify knows me better than I know myself," wrote one Twitter user on Wednesday.
"I want to date the algorithm that makes my Discover Weekly playlist on Spotify," said another.
Part of the reason it's so well regarded is thanks to a lot investment from the company into advanced recommendation algorithms.
A deft strategic move in 2014 saw Spotify buy The Echo Nest, a firm that analyses data to predict future listening habits. In buying the company, not only did Spotify boost the quality of its own recommendations, it lowered that of its competitors. The Echo Nest was working with Apple, Amazon and Google – but not anymore.
Spotify said it would continue to make "significant" investments in such technologies.
It's a key differentiator. -If Spotify's recommendations "get you" more than the others, it will win. There are few things in life more satisfying than discovering new music.
2. Create a record label
Spotify took in $5bn in revenue in 2017, but posted a loss of $1.4bn. Why? Because it's paying out buckets in royalty payments to record labels – more than 70% of its entire expenditure.
One solution to balancing the books might be to create a major record label of its own.
Take Netflix, a company that saves millions by creating its own content, therefore avoiding the need to negotiate deal-after-deal to bring shows to different markets around the world. The so-called Netflix Originals now form the bedrock of Netflix's popularity, and there's no reason why Spotify couldn't do the same with music.
In fact, it already has a massive head start. The same data that powers its recommendation engine could power its decisions on who to sign, and what to produce.
Record executives have made their millions by getting into the brains of teenagers and putting together the One Directions of the world. Big data, and a few big hires, could have Spotify doing the same with an arguably greater chance of success.
With artists on board, Spotify can own the complete music distribution circle, saving money at every turn.
Spotify artists would get free marketing on the world's biggest music streaming site. And the company wouldn't need to pay royalties on music it already owns.
By harnessing the same payment system existing subscribers are already using, Spotify could become the only place fans can buy gig tickets to see those artists.
And, of course, Spotify artists would be exclusive to Spotify.
All these savings could mean more money direct to the artist, just the incentive a new act might need to shun a deal with a traditional label.
3. Sell its own hardware
Last month Apple launched its HomePod speaker, a great-sounding, table-staining device that will stream music – but on one important condition: you can only use Apple Music.
Other home assistants, like Google's Home and Amazon Alexa, could theoretically do the same with their own music services, though right now are holding back due to neither company enjoying quite the same brand loyalty as Apple (nor, you might say, the arrogance).
Spotify is decidedly ill-equipped to handle a market in which the hardware maker turns king maker, blocking all but its own services on its device.
And even if Amazon doesn't completely block Spotify on Alexa, for instance, it might make it less interactive, so only the less innovative commands are possible.
To get around this, Spotify may need to look into making hardware itself, though of the three suggestions I've made in this piece, this is the most difficult – and least likely.
A Spotify home speaker would give the company complete control over how its service is received. It might even be given to new premium subscribers, like some kind of modern-day carriage clock incentive.
But while Spotify's brand is strong, it's only for one thing – streaming music.
It will take huge investment and marketing spend to lure customers away from HomePod and Alexa, and even then people are more likely to move to hardware makers like Sonos or Bose.
As for avoiding being a slave to Apple and Google's mobile dominance – forget about it. Short of building its own operating system, there's not much it can do.
Apart from, maybe, lobbying for competition rules that prevented those companies from taking advantage of their dominant positions.
For now, Spotify's strategy needs to be about making its service so good that users insist on being able to access it fairly on any new or existing device.
The way to do that is through even better recommendations, exclusives, and a bigger push into other content areas like podcasts and video – maybe even live broadcasts.
Whatever happens will be worth watching closely. This IPO marks the second "David" tech company to go public in the past 12 months.
The first was Snap, the owner of Snapchat, which appears to be getting gradually beaten down by one Goliath, Facebook.
Spotify has many predators, and the odds seem stacked against it.
But then, for the little start-up from Stockholm, that's always been the case.